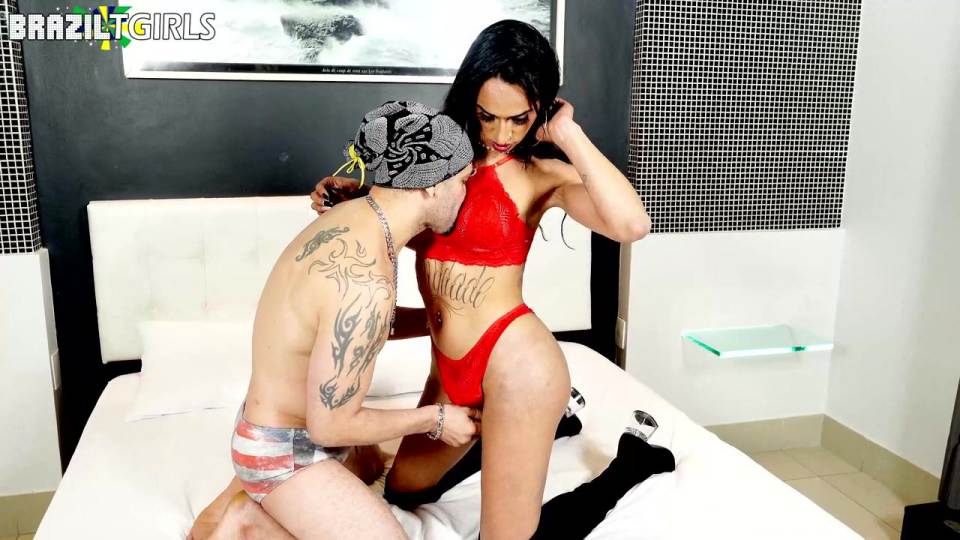 Brazil TGirls Coupon
90 days for
$26.66 per month (34% off)
or one year for $19.95 per month (51% off)


Brazil is beautiful, with a ton of diversity in terms of the population, but what's even more arousing is the fact that you get to visit the sexual side of this paradise via the pornsite BrazilTgirls. If you've been searching for something above average, something that deals with, as the pornsite puts it, 'red-hot' and 'crazy fucking Trans girls', and don't want to be disappointed with lowly produced qualities that many others peddle online, then this pornsite waits for your arrival and promises to fulfill your ultimate tranny wishes.

So what are the transsexuals inside this porn portal all about? They are into having sex with fellow pornstars be it male, female, or fellow tranny models. The site used to go by a different name, ShemalesFromHell.com, they flipped that name but anyone who was an old member still gets to have their account active and ongoing in this new pornsite. Having built the website back in 2013, they've been on a constant streak of expansion by continuing to discover new models and building working relationships with new photographers/producers over the years. The site belongs to the Grooby Production Studio, and they have accumulated some 317672 photos, 2449 movies, and 753 models. The movies are primarily all about hardcore sex, anal sex, kissing, handjobs, cumshots, cock riding, and facials, and the sex can be raw or the performers could be wearing condoms.
The Latina transsexuals will every now and then be filmed in solo scenes, but the partnered combinations are what will make your eyelashes sizzle in amazement. And, there are also some tranny models who have done the sex change postop surgery to turn fully woman-like, and they enjoy sex just as much or more than most. The males are either submissive pounded and hounded by big-butted shemales, or they are the ones going in deep while enjoying the big tits of the TS girls. Everything inside is original, and they have been making full HD films for years, now, they are also into 4K UHD productions. The TS girls are tattooed, with multiple shades of color pigments from dark brown to lighter skins, curvy, powerful thighs, and audaciously assed, different bodies with different sexual personalities that you'll get very familiar with. It's a mixture of pornstars and new performers. The content accessed via your membership is supplemented with two more sites, BrazilianTranssexual and TgirlsFuck, so that should keep your days and nights busy for sure.
As simple and convenient as their layout is, this Brazil Tgirls coupon gives you all you require to navigate or sort. The films are dated, filtered through different sorting options, normally under thirty minutes of play, and the entire site can be surfed on mobile devices. They have social media links, account and service links, subscription newsletters, multiple paying options, security encryption, and all other bits of a normal professional pornsite.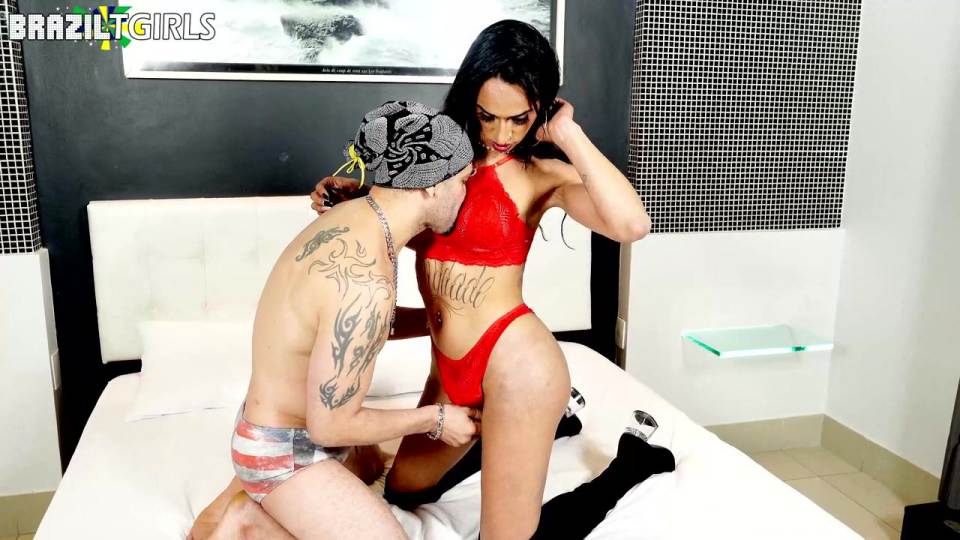 The Brazil Tgirls pornsite gives you the sort of action that stimulates nerves and emotions as their tranny pornstar performers have sex with lovers who have the same high sexual needs that the Tgirls obviously have. The amount of content is large, its good, there are bonuses, the site updates, and they have good services, so whatever it is you're waiting for when it comes to joining this pornsite is irrelevant, you need to visit the site, check them out, and join.