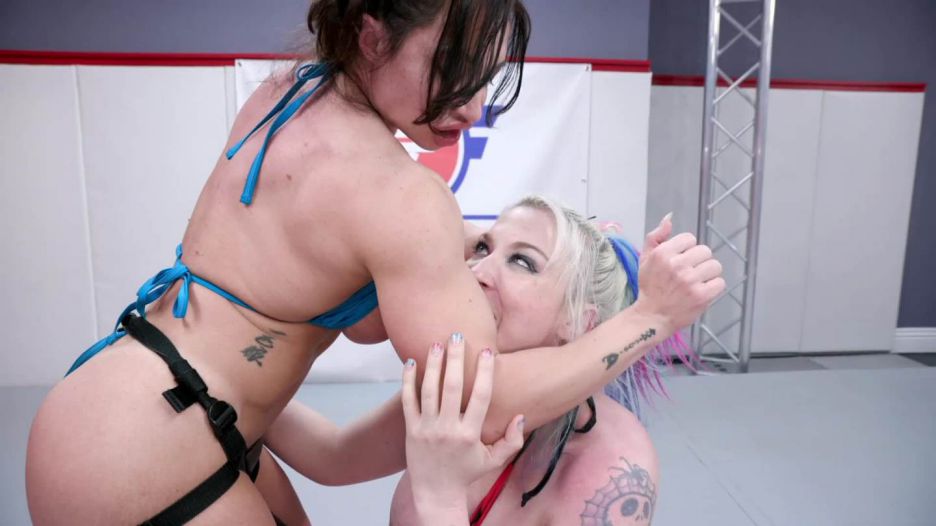 Evolved Fights Lez Coupon
30 days for
$19.95 (35% off)
or one year for $12.49 per month (61% off)


Does seeing women fighting, wrestling with their clothes flying up and all that shit excite you? Then spare a few minutes and read my review of EvolvedFightsLez because that's what you will be getting (and more, of course). The fights here involve two girls who are supposed to fight each other in skimpy outfits with each girl trying to strip the other naked. The winner gets 20 seconds to 'dominate' her opponent and finger fucking, facesitting, pussy sucking, and such atrocities are not out of the question. You have 36 scenes of such nastiness, all available for streaming and downloading in Full HD.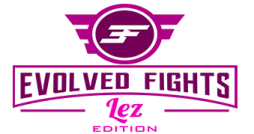 What's the name of the game with this Evolved Fights Lez coupon offer? It is not too dissimilar to what you may have watched on UFC, but instead of the women punching and kicking each other, you get girls in barely their attire attempting to strip each other in three, 6-minute rounds. Now, here cums the twist; the victor gets to do whatever she wants with her conquered opponent's body. This usually means grabbing their tits, fucking them fast and hard using strap-on dildos, fingering them, licking their pussies, and such.
The videos have post-match interviews where the girls describe their fight and fuck experience and call out the next opponent, not unlike the UFC and other wrestling encounters. The girls come in all shapes and sizes including skinny, buff, and chubby. The lineup includes the likes of Brandi Mae, AKA the Boulder, Bella Rossi, and Serene Siren among others. Head over to the model index to learn about your favorite girl's stats (how many fights she has won or lost). Whichever girl you are rooting for, you will be treated to a fap-worthy spectacle as these sluts do their best to strip each other. In the end, there will be some rough lesbian sex whoever wins. If your favorite girl loses, you still get to watch her get fucked so it's a win-win.
The site is currently home to 36 videos that you can stream and download in Full HD. Videos are accompanied by matching photosets with high res images that you can download in zips. They are adding one fight every week which is a decent update schedule. You will be surprised by how good some of these sluts are at wrestling.
It is worth mentioning that this is a sister site to Evolved Fights which has a similar concept, but involves men and women. However, you aren't getting the site as a bonus which is a pity because the site doesn't have a huge collection.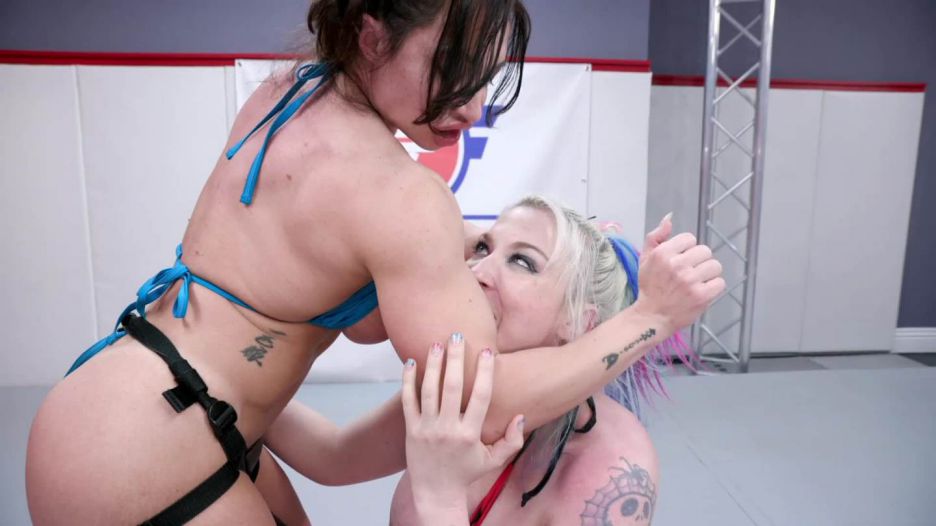 Either way, there are plenty of nuts to be busted by watching two lesbians trying to defeat each other in the ring where the winner fucks the loser. The way I see it, there is only one winner; you, fap mate, because you will have something to jerk off to regardless of which girl wins. Isn't that exactly what the doctor ordered? Evolved Fights Lez to the world baby!