Kink.com Coupon
30 days for
$19.95 (51% off)

or twelve months for
$7.38 per month (86% off)

If you are someone who loves the BDSM porn niche, you have to look at this fabulous site. Kink.com is a site created by Peter Acworth while he studies finance at university. Inspired by a firefighter who created his own porn site he decided to move to New York and start to make his own site called Hogtied which also focuses on this kind of niche. Afterward, the site grows and become one of the largest networks on the internet right now. This site is focused to show you how good is BDSM porn with all the exclusive kinkiest entertainment you won't be able to see on another site.

With their experience in creating BDSM porn over 20 years, this site library has grown up to 14,793 scenes with around 2,000 of them already in 1080p resolution ready to be streamed and downloaded on your preferable devices. This includes all their latest videos and future videos that will come to this amazing site. Sadly, during COVID they have slowed down but the last June they manage to come back to give all their members regular updates again. Manage to be one of the best on the internet they have to develop a unique scene that will show you a real experience of doing BDSM. Not stopping there, they will also bring you to a fantasy world or a gothic-themed scene so you won't be bored with similar content.
This network is a home for BDSM porn sites. This means when you are landing your Kink.com coupon subscription here you will also gain an access to other sites that cooperate with this network like Bound Gangbang, Whipped Ass, Devine Bitches, Hardcore Gangbang, and much more. You will also get access to join their Community of fetishists that will allow you to access other sites like DDF network and Pornstar platinum. You will also get a wide variety of porn stars and directors to enjoy on their network site and bonus site.
Navigating on this site is quite easy, tags and category menu are available on this site so you can choose which content you want to see the most. Adding a favorite scene, channels and categories are available too to make you explore faster. You can also check the performer and director by simply clicking on their name. Moreover, they have already optimized all the features for mobile so we can enjoy all those features on our smartphone devices.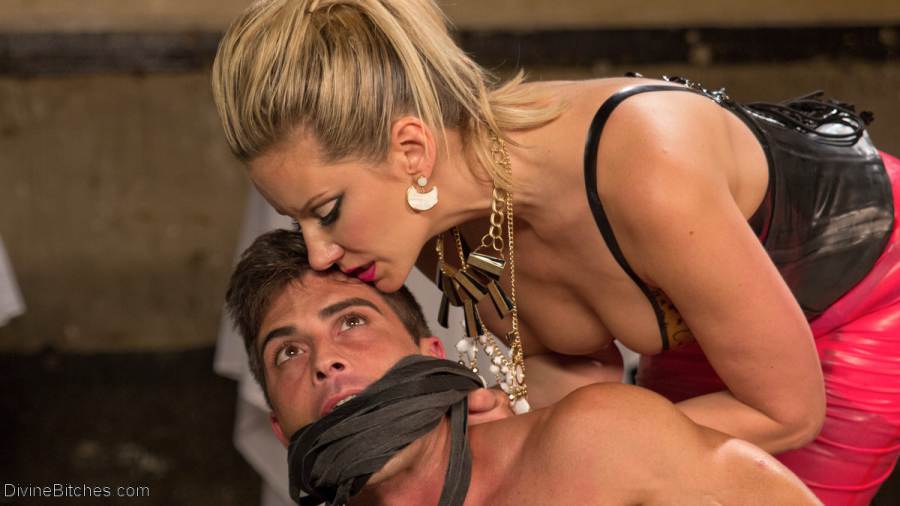 Facing any issues or decide to cancel your subscription on this site? Reach their customer support by submitting a ticket. However, you can also read the FAQ page and look for your own solution before reaching them. To cancel this site simply click the "Cancel" on your profile page and you will immediately unsubscribe from this site.
Kink.com is a great website to watch BDSM porn or develop a new fetish. This amazing website won't disappoint you who love a ton of libraries with excellent quality content to explore. With those bonuses, you will get more than you can receive from one website. Try it by your self and you will get addicted to every of this site's content.